I can show you my work at home. Make an appointment hannavala@gmail.com
My wall in ART67 gallery, Flying colors
 I have a Chinese agent ( living in Reykjavík) at Regina Gallery. (oneline gallery).  Contact me hannavala@gmail.com, if you want to come and see my work at my studio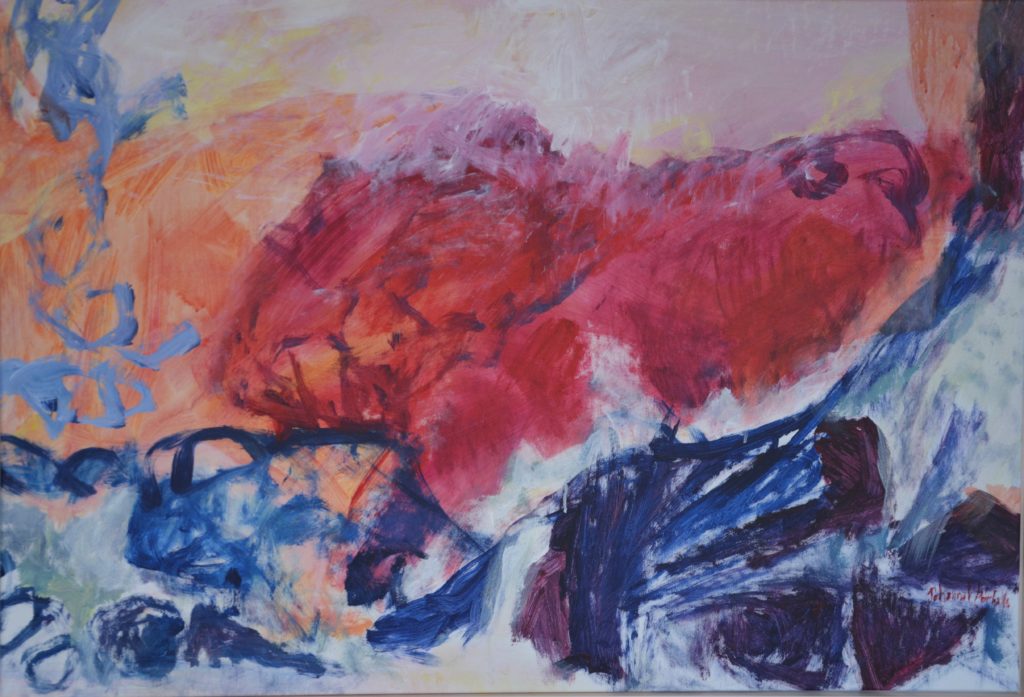 Flying Colors, Taktur og tilfinning.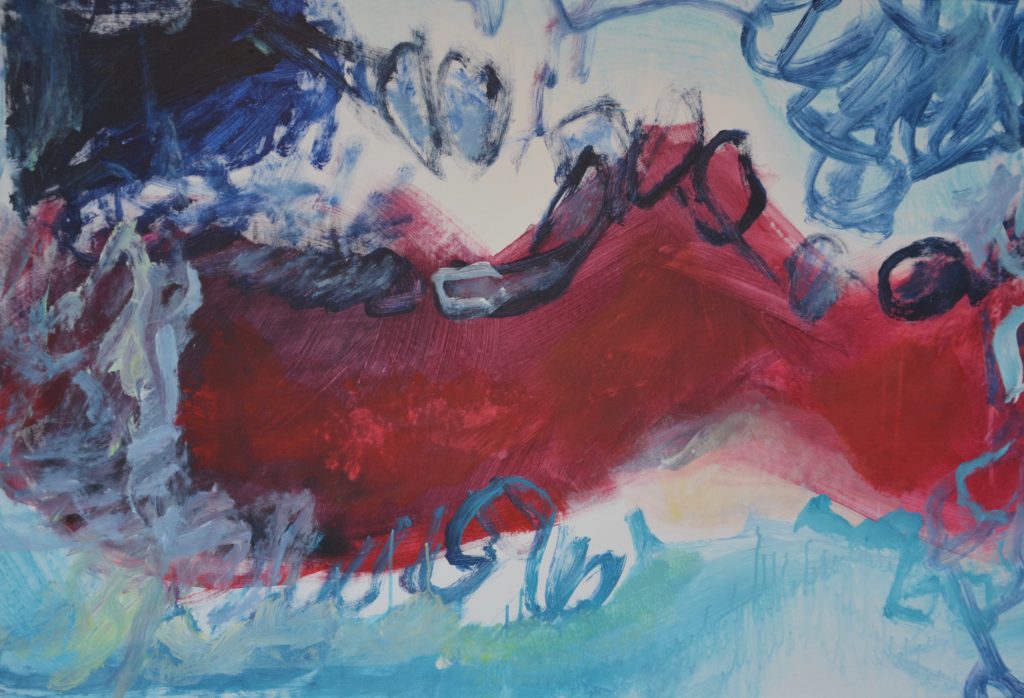 Flying Colors, Taktur og tilfinning.
The fun is to be creative. And go with the flow. Sometimes you can´t stop working then you need a little time to just look at the paintings and carry on or paint another. "Don´t worry just work" one of my old singing teacher just to say,  and maestro Lüpertz is a bit like that. Just paint another painting if you are not happy. Carry on. That´s most important. Now I am doing a masterclass with Heribert Ottersbach in Bad Reichenhall in Germany.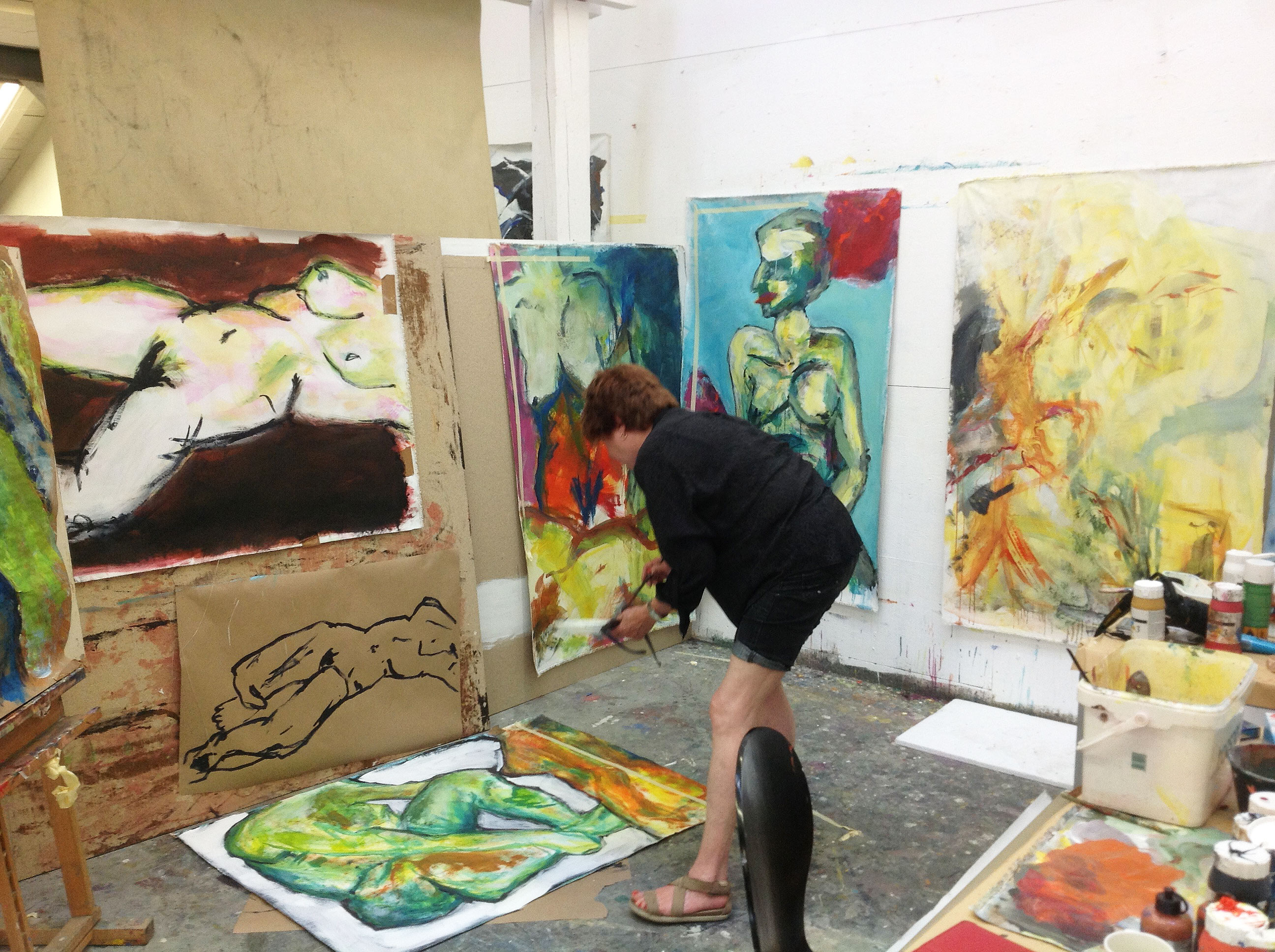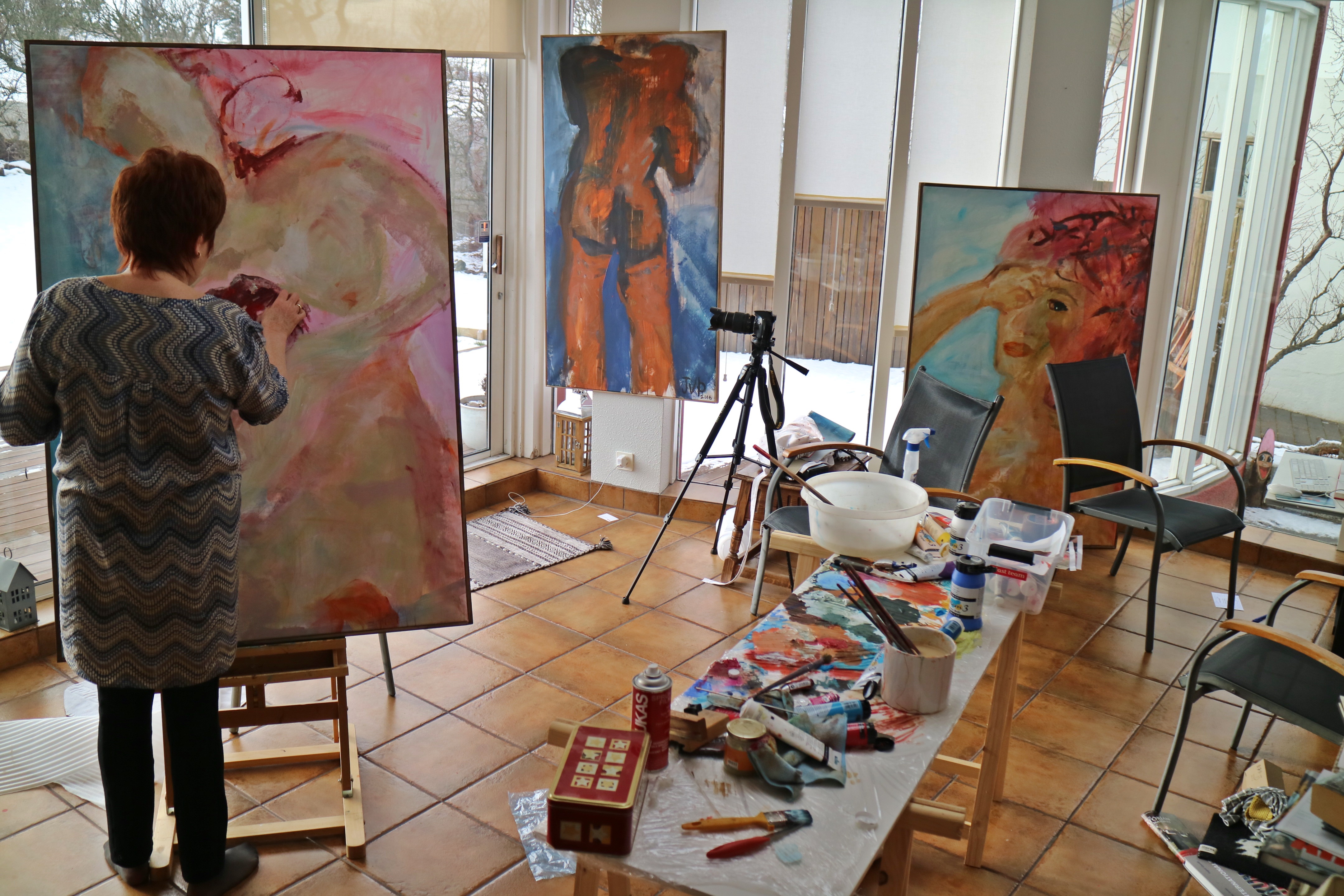 "Everything you can imagine is real"
Lüpertz emerged amongst a generation of post-war German artists in the 1960s that grappled with finding a stylistic approach that relied on neither figuration nor abstraction.  Lüpertz and his contemporaries, such as Penck, Baselitz, and  Richter, welcomed the challenge of pursuing a unique blend of abstract figuration.